I've been SOOO looking forward to this new season of The Walking Dead.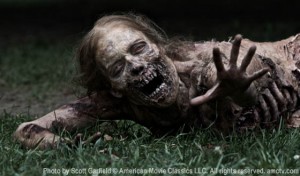 After the big cliff-hanger from last season (the killing of Sophia's zombieness), and of course, the aggressive barn-opening that preceded her zombie killing — I couldn't wait for the new season!
I don't want to give away any spoilers.
So, I won't discuss all the AWESOME action that transpired in this opening episode.  But…
What do you think?